Basil Rathbone IS Sherlock Holmes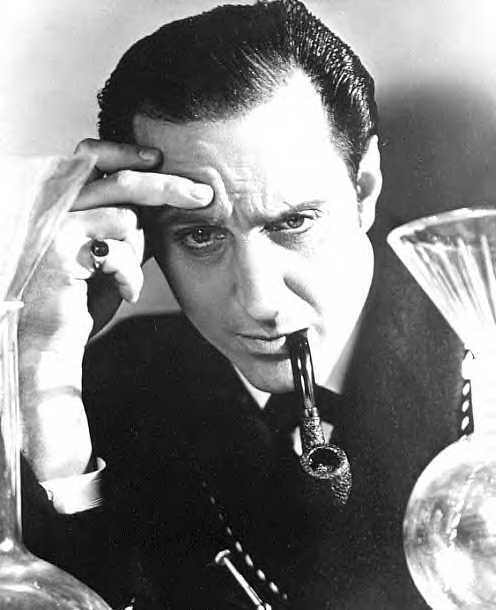 Over the years there have been countless actors ho have played the world's most famous fictional detective, but in my eyes one man is the definitive Holmes. This is similar to my choice of Tom Baker as Doctor Who on Day 21, and would probably be as divisive if anyone actually read these posts.
Growing up, and during the school holidays, BBC would show a season of the Rathbone Sherlock Holmes films early in the morning and I ate them up. This was before I read any of Conan-Doyle's tales of the master sleuth, but I was wrapped by Rathbone's performances, so much so that I rented some of the classic stories from the local library. It was the first time that I had any desire to follow up something I had seen in the cinema or on television via the source material, and while the Holmes I read at that time had flaws not addressed in the films, the core character was all Rathbone.
The films also introduced me to the scariest creature ever, with the introduction of The Hoxton Creeper, brilliantly played by Rondo Hattan in The Pearl of Death. So much so that I slept with my back against the wall for years.
Powerful stuff.